Houseplant Sale
26 September 2022 10:00 until 19:00
University of Sussex Campus - Outside the Student Union in Falmer House Courtyard
Add this event to your calendar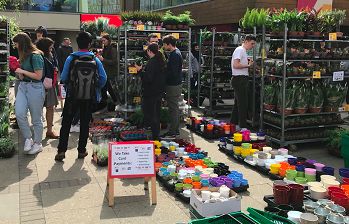 The Houseplant Sale is coming back to The University of Sussex! Taking place outside the Students Union in the Falmer House Courtyard for 2 days ONLY in 2022 on Monday 26th & Tuesday 27th September from 10-7pm.
There'll be thousands of plants, with over 150 different types, in all shapes and sizes. Find a large choice of colourful pots and many other plant accessories too!
Explore our massive range of plants, including…
Cacti & Succulents
Ferns & Palms
Fly traps & other carnivorous plants
Calatheas & other shade lovers
Peace lilies & other top air purifiers
Orchids & other flowering plants
Pineapples & other exotics
Hanging plants
Bonsai trees
Citrus trees
Dragon trees
Peperomias
Aloe Vera
Chillies
Cheese plants
Snake plants
And many more!
Cash, card and contactless accepted. In the fight against plastic, we'd love it if you could bring your own bag.
Both students and staff welcome! Come and grab some green goodness to create your own JUNGLE. Don't miss us - we won't be back again until this time next year!