Sussex physicists inspired star-studded Broadway play
Posted on behalf of: University of Sussex
Last updated: Tuesday, 13 January 2015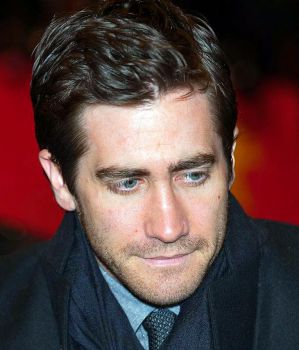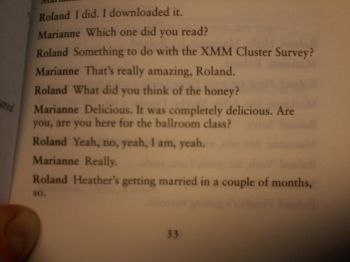 Hollywood heartthrob Jake Gyllenhaal is making his Broadway debut in a play partly inspired by University of Sussex physicists.
Playwright Nick Payne consulted Dr Kathy Romer and former Sussex physicist Professor Andrew Liddle when writing the script for his West End hit Constellations, a love story between a beekeeper and a scientist that explores parallel universes.
The play, which won an Evening Standard Award in 2012, is now being performed by Gyllenhaal (Brokeback Mountain, Donny Darko), and British actor Ruth Wilson (BBC's Luther) at the Samuel j. Friedman Theatre in New York City from 13 January to 15 March 2015.
Dr Romer says: "Nick approached me after talking to one of our visiting fellows, the writer and astronomer John Gribbin. He visited campus with the director and female lead, Sally Hawkins, of the London production. Sally is a Golden Globe winner, but was really down to earth and easy to talk to."
"Nick wanted to know about my work in analysing data on cosmic radiation background – the earliest known light in the universe after the Big Bang. He also wanted to know the human elements of my job, especially about friendships and romances with colleagues.
"Whilst they were here, Sally noticed a poster by one of our students. It was about hot dwarf stars and she found the name of the topic funny. Nick subsequently folded that phrase, and the name of our project [XMM Cluster Survey], into the script."
Dr Romer and her colleagues were given an opportunity to see the play when it was first performed at London's Royal Court Theatre, and again when it transferred to the West End.
"It was funny, challenging, clever, and moving," says Dr Romer. "It is very short - just over an hour with no interval. But there are so many layers to it that it was just as engaging the second time I saw it. We also got to meet the lead actor, Rafe Spall.
"I'm really excited to see that the play now on Broadway," she adds. "The original version described the female character as a University of Sussex astronomer, but for American audiences this has been changed to a Cambridge scientist. This is a shame, but it's still great to think that Sussex has helped to make this play a hit."