University of Sussex academic guest-edits issue of prestigious Royal Society journal
By: Patrick Reed
Last updated: Thursday, 1 September 2016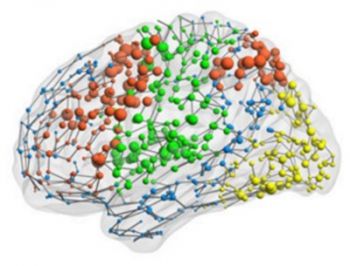 An academic at the University of Sussex is among four guest editors of the latest issue of prestigious scientific journal Philosophical Transactions of the Royal Society B.
Dr Catherine Hall, along with colleagues Anusha Mishra, Zebulun Kurth-Nelson and Clare Howarth, have used the issue to address the advantages and limitations of Blood Oxygenation Level Dependent (BOLD) imaging, commonly used for measuring brain activity in humans using magnetic resonance imaging (MRI) scanning.
Philosophical Transactions of the Royal Society B is the oldest science journal in the English-speaking world, first published in 1665. Previous editors include Charles Darwin, Alexander Fleming, Watson and Crick and Dorothy Hodgkin.
The latest issue is now available to view online, with the hard-copy journal available to subscribers in the coming weeks.
BOLD imaging revolutionised neuroscience by enabling scientists to record activity from human brains in a completely safe, non-invasive way. Blood supplies oxygen to brain cells and, when these cells are active, there is an increase in blood flow and blood oxygen in the surrounding area. BOLD imaging uses magnetic fields to measure this increase, and often then use it to infer the activity of brain cells.
Originating from a Royal Society meeting that took place in January earlier this year, the Special Issue stands as a record of an important meeting of minds between the scientists who study the processes by which the brain generates BOLD signals, and those who use BOLD signals in their research.
The researchers' ultimate hope is that this exchange of ideas that this represents will help everyone to use the latest information and techniques to help us understand how the brain works.