First World War poems inspire new music by Sussex composer
By: Jacqui Bealing
Last updated: Monday, 24 October 2016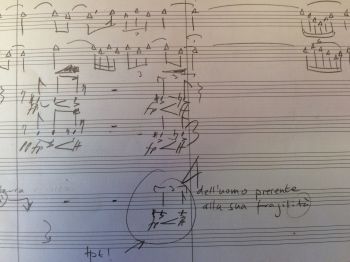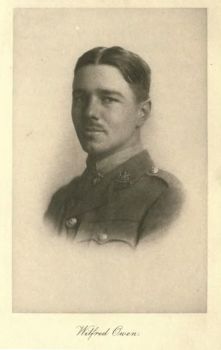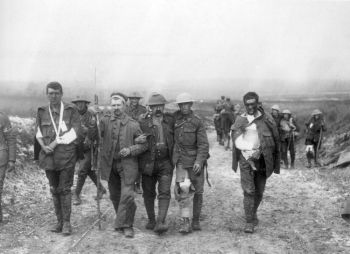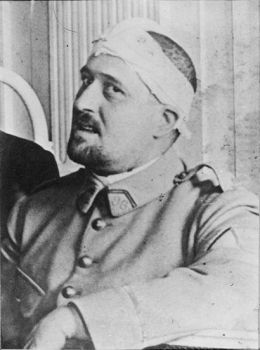 Music inspired by the tragic words of First World War poets and composed by a University of Sussex music lecturer will premiere in London in November.
Dr Evelyn Ficarra was commissioned by the organisation Poems on the Underground to create a piece for a special performance at the London Transport Museum on 2 November 2016.
War Poems; the dead returning lightly to dance, will feature in a programme that also includes readings by poet and novelist Michael Rosen and music by Strauss (Metamorphosen) under the title 'The Pity of War'.
Dr Ficarra's work, which will be performed by the Apollo Chamber Orchestra, incorporates recordings of poems by celebrated British poets Siegfried Sassoon and Wilfred Owen, as well as examples by European and Russian poets from the First World War.
She said: "Judith Chernaik, who produces Poems on the Underground, approached me with this commission and gave me an open remit to use any poems I wanted. But the ones she had chosen that have been appearing on the Tube to commemorate the centenary of the First World War were so compelling that in the end I mostly used them."
Divided into five movements to represent each of the war years from 1914 to 1918, the music is interwoven with poetry spoken by native speakers to create a narrative arc; from Guillaume Apollinaire's' The Little Car' (La Petite Auto), which reflects on the how the beginning of war was a "goodbye to a whole epoch", through to the horrors and terrors of the trenches in GeorgeTrakl's 'In the East' (Im Osten) and Guisseppe Ungaretti's brief celebration of camaraderie in 'Brothers' (Fratelli), to Sassoon's haunting description of "going over the top" in 'Attack', and Owen's sombre sonnet about mourning, 'Anthem for Doomed Youth'.
While the poems represent very different voices and experiences, Dr Ficarra was struck by some of their common themes, such as references to the constant rain, as well the horrific consequences of battle.
She said: "There were a lot of strong images that I wanted to capture; the visceral events of the war, the wounding and maiming, the fact that the whole body disintegrates, things falling apart, and the sounds associated with that, the shell and the bombs. In terms of music evoking these sounds, I knew that I could never get the kind of flattening quality of an explosion at close quarters so I was trying to play with musical metaphors.
"It's so overwhelming and humbling to think of what people went through. Whether or not they survived the war, these poets left behind something extraordinary and that really helps us to understand what happens to humans under that kind of pressure. It's amazing that they could retain their humanity and actually create something quite beautiful. So I hope that the music brings people to these poems."
Judith Chernaik, director of Poems on the Underground, said: "We are delighted to be giving the premiere of War Poems: the dead returning lightly dance by Evelyn Ficarra, her wonderful piece for chamber forces with recorded sound. We commissioned Evelyn to write this ambitious work, drawing on her love of poetry and her experience of writing for combined acoustic and electronic media. We are joined by Apollo Chamber Players, conducted by David Chernaik, and the poet Michael Rosen for what should be a fantastic evening."
'The Pity of War' is on Wednesday 2 November at the London Transport Museum, in Covent Garden, London. For tickets, visit http://www.ltmuseum.co.uk/whats-on/events-calendar#pityofwar
It will also be performed at Europe House, 32 Smith Square, London SW1P 3EU on 15 November at 7:15pm. Entrance free but booking essential, by email comm-lon-culture@ec.europa.eu