Sussex academic awarded prestigious Leverhulme Prize
By: Patrick Reed
Last updated: Monday, 24 October 2016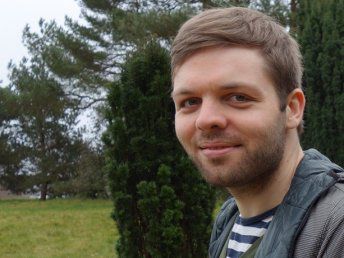 A Sussex academic is celebrating today after being announced as one of only 30 scholars to be awarded the 2016 prestigious Philip Leverhulme Prize.
Dr Will Abberley, a Lecturer in Victorian Literature in the School of English, will be given £100,000 over the course of 2-3 years to help fund his research into the intertwined themes of scientific observation and emotional experience in naturalist writings of the period.
Presented annually by the Leverhulme Trust to academics in a variety of subjects, the Philip Leverhulme Prize is given to outstanding researchers who have already achieved international recognition for their work and whose future career is considered exceptionally promising.
In 2016, the Trust offered five prizes each in Archaeology, Chemistry, Economics, Engineering and Geography as well as in Dr Abberley's category, Languages and Literatures.
With the working title 'Animal Passions: Science, Emotion and Literature', Dr Abberley's research will specifically focus on zoology from the 19th to early 20th century, tracing the themes of science and emotion through naturalists' writings about their travels and experiences in the wild.
The project aims to challenge the popular view of science as an activity opposed to emotion, and link it to contemporary debates about the place of emotion in conversations around animal welfare and environmental sustainability.