Film by Sussex student to open Sheffield Doc/Fest
By: Patrick Reed
Last updated: Wednesday, 26 April 2017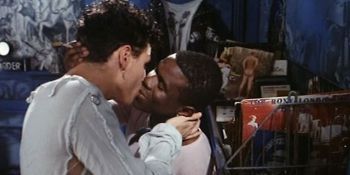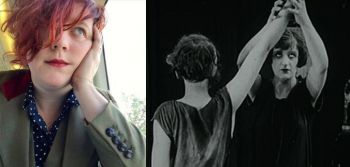 A filmmaker and PHD student at the University of Sussex is celebrating after her film was chosen as the Opening Night film of Sheffield Doc/Fest, the largest documentary film festival in the UK.
Queerama by Daisy Asquith explores the relationships, desires, fears and expressions of gay men and women on film, created using a century of footage from the BFI National Archive starting in 1919.
Made to commemorate the 50th anniversary of the decriminalisation of homosexuality in 1967, the film takes us through secret love affairs, prosecutions, coming out, gender issues, 'gross indecency' falling in love, sex, dance culture, AIDS, section 28, the age of consent campaigns and Pride, through to equality and pardons in recent years.
Asquith is undertaking a PhD in Creative and Critical Practice at Sussex, looking specifically at representation, relationships and identity in documentary.
Asquith says:
"I am thrilled. The archive is a treasure trove of unseen film, from the first gay relationship on British film in Different From the Others in 1919 and some very shocking and amusing 60s documentaries, to the wonderful moves towards equality of recent years and the many new ways to identify as Queer.
Interwoven with the lyrics and music of John Grant and Hercules & Love Affair, the opening night screening at City Hall Oval Hall in Sheffield will be followed by a special live performance by Grant himself.
"It's a joy to work with the music of John Grant, who I am lucky to call my friend after two years of filming a feature documentary about his life, to be released later this year. I will then get my head down and finish my PhD!"
Queerama was produced by Catryn Ramasut with the support of BBC Storyville, Ffilm Cymru Wales and the BFI.
Asquith benefited from the research of Sussex academics Andy Medhurst and Dr Lucy Robinson in the making of the film, with Robinson has also consulting on the edit. The team also includes filmmakers Mike Nicholls and Campbell X as researchers and was edited in Brighton by Kenny McCracken and Alan Mackay.
The film also features footage from fellow Sussex academic Adrian Goycoolea, whose film Uncle Denis explores the life of his great uncle Quentin Crisp, the writer and performer immortalised on screen by the late Sir John Hurt in The Naked Civil Servant.
The Sheffield Doc/Fest premiere will be followed by screenings at Glastonbury and Latitude amongst other festivals, and as part of the BFI's Gross Indecency season at the Southbank this July.
Tickets for the Sheffield Doc/Fest Opening Night are on sale now.