University being clear with students on overdue debt
By: Tom Walters
Last updated: Friday, 5 May 2017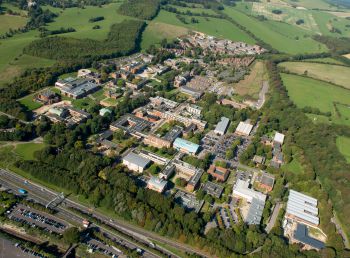 Through close collaboration with the Students' Union, the University has updated its Student Debt Policy to provide greater clarity to students who fall behind on payments to the University during and after their studies.
The new policy was developed to bring the University into line with best practice in the sector and to ensure that students are treated fairly and have a clear understanding of what will happen if they don't pay according to the University's terms and conditions.
Director of Finance Allan Spencer, who led the project, commented: "We feel strongly that it's really important for students to be clear about how the University is run and how we work through instances where payments have slipped or there are financial issues.
"Where any money does remain unpaid, we will always seek to consult with the student and work out a reasonable arrangement – under an overall approach that is fair and timely.
"It's important that any student who is worried about making payments is aware of the policy and is also familiar with the guidance that is available in managing their finances – which is available through the Student Accounts Office."
Annie Pickering, Students' Union President, said: "This clarifying policy is much welcomed.
"This means that students will now be more aware of the implications of owing any money and have a clearer understanding of what is academic and non-academic debt.
"It also means that sanctions and debt recovery can be adapted to each student and that students will no longer have issues around receiving their graduation certificates if they have small amounts of outstanding non-academic debt with the University."
Students can access the revised Student Debt Policy on the University website