Update for students
Posted on behalf of: Student Communications
Last updated: Thursday, 19 May 2022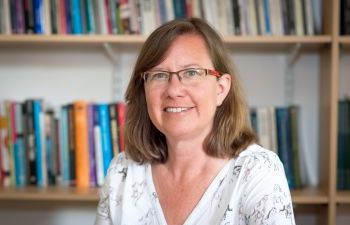 Earlier today, Kelly Coate Pro Vice-Chancellor for Education and Students emailed all taught students. You can read the full message below:
Dear students,

Today is Global Accessibility Awareness Day. Digital accessibility is central to our teaching, and we're constantly working to ensure our teaching and learning materials are accessible.

For example, earlier this year we approved a series of recommendations to improve how we caption recorded content. Closed captions are not only helpful for those students with hearing impairment or whose first language is not English, but also a useful learning aid for all. You may find this student guide created by Student Connectors on how to add captions to visual study materials helpful when you revise for your exams.

If you have not done so yet, I encourage you to read David Ruebain's (Pro Vice-Chancellor for Culture, Equality and Inclusion) latest Inclusive Sussex update to find out what other work we're doing on our culture, equality and inclusion focus areas.

Read on for this week's update:
Boost your CV with an internship
There are still some places available on our UK Internships and the Global Online Summer Internship Programme.

UK Internships are open to second-year undergraduate students only. Find all the information on the CareerHub, including individual deadlines and how to apply.

The Global Online Summer Internships are open to second and final-year undergraduates. Virtual Internships, who run the programme, will match you with relevant employers worldwide. You have until 26 May 2022 to apply.

You can also take part in our online series Your Way Forward. These workshops will provide you with resources and support to help you prepare for life after Sussex. Although this event is targeted at finalists, the events are open to all students.


Marking and assessment boycott
UCU have now announced that members will begin a marking and assessment boycott from 23 May as part of their national strike action. As I said in last week's update, I want to again assure you that we will do all that we can to ensure we mitigate any impact on our students' education and assessment and examination results caused by a marking and assessment boycott activity at Sussex.

We will continue with our discussions with local UCU representatives about this national action and hope that the national talks lead to a swift resolution.


Dreamachine
If you're planning a trip to London after your assessments, book a free ticket for Dreamachine. Sussex neuroscientists Professor Anil Seth, Dr David Schwartzman, Dr Reny Baykova, and Trevor Hewitt helped create this immersive experience exploring the limitless potential of the human mind.


Report and Support tool
If you or someone else has experienced behaviours such as bullying, harassment, a hate incident, sexual violence, domestic abuse or discrimination, you can let us know using the Report and Support tool. The tool can be accessed online via the Report and Support Tool webpage.


Summer of Love – Sussex summer ball
Finally, don't forget to book your ticket for the Students' Union first-ever summer ball. The SU has recently announced the line-up of this fun event celebrating the end of the academic year as well as our 60th anniversary.

With best wishes,

Kelly

Kelly Coate
Pro Vice-Chancellor for Education and Students