Important information about next week's marking and assessment boycott
Posted on behalf of: Internal Communications
Last updated: Friday, 20 May 2022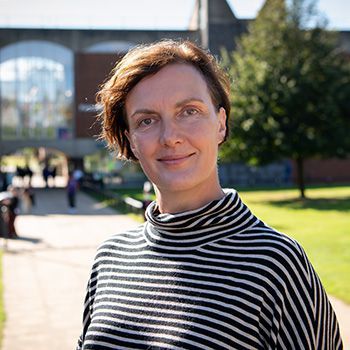 Today (20 May 2022), the University's Provost, Rachel Mills, wrote to all staff with an update. You can read the message in full below.
Dear colleague,

The University and College Union (UCU) have notified the University of Sussex that they are calling on their members to take Action Short of a Strike (ASOS) in the form of a marking and assessment boycott on a continuous basis from Monday 23 May 2022 until 7 October 2022. We appreciate that the majority of staff will be continuing to work normally, and we thank you for your continued contribution, but some staff will be exercising their legal right to take industrial action. This action is in relation to ongoing, national disputes about pay, working conditions and pensions.
UEG members and UCU local and regional representatives are involved in ongoing talks to explore possible ways to help resolve the dispute.
How will students and staff be affected?
Depending on your role you may not be directly affected by the marking and assessment boycott. Likewise, some students will experience little or no disruption as a result of the boycott. For those who are impacted, we will be doing everything possible to support students and their education.
Our focus has been, and will continue to be, minimising the disruption to our students and to allow them to progress.
What to do if you choose to take action
If you choose to participate in the marking and assessment boycott, then you are required to notify the institution on or after 23 May 2022 that you are participating in the action, and the date on which your marking and assessment duties start, which you will be able to do via an electronic form.
The University does not accept the partial performance of the contract of any member of staff. This means that if you are not willing to perform your full contractual duties, for example by not carrying out the marking and assessment duties that are required as part of your role, you will not be required to perform any of your duties and you will consequently not be entitled to your contractual pay. Any work that you do undertake will therefore be on a voluntary basis.
Whilst there is no legal obligation to pay any salary in these circumstances, the University has decided to pay 75% of normal salary as an ex-gratia payment. However, the University reserves its right to review this arrangement.
As the ASOS notified by UCU is continuous, you will receive 75% ex-gratia payment on a continuous basis from 23 May 2022 (or the date that you declare that your marking duties started, if later) until the period of ASOS (or your participation in it) ends. If you wish to stop participating and resume marking and/or assessment duties, you should send an email to IAqueries@sussex.ac.uk confirming that this is the case and the date that you are ready and willing to resume marking and/or assessment duties. Subject to confirmation from your School, your normal contractual pay will be reinstated from that date.
We expect all staff who are taking any form of industrial action to co-operate with their managers in order to minimise the impact on students and their learning outcomes as a result of the action.
Support available
We recognise any period of industrial action is difficult for everyone involved. As with previous periods of industrial action, the University will be working to ensure that our students' education and learning outcomes are not disadvantaged whilst respecting our colleagues' right to take lawful action. We will provide the space for different views and decisions, while maintaining a culture of dignity and respect. If you would like additional support please visit our wellbeing hub.
Further information
Please see our FAQs page for further information about ASOS and pay.
For updates on the USS pensions position from UUK go to https://www.ussemployers.org.uk
We have also been providing information to students and you can see that guidance on the Student Hub.

Best wishes,
Rachel Mills
Provost and Chair of the Combined Joint Negotiating Committee