Investing in a Better Sussex: July Highlights
Posted on behalf of: Internal Communications
Last updated: Tuesday, 12 July 2022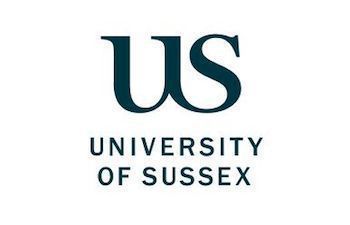 Our 2022/2023 Annual Plan was approved by the Capital Expenditure Board in June, meaning that we have confirmation about where our resources and work will be focused over the coming year.
Over the summer we will be further preparing for a year where we expect to see a lot of work taking place on projects and programmes that are already underway, and we will be starting work on others. We will be continuing with our webinar series, and the next is scheduled for 15 September – so do put that date in your diary!
Other highlights this month include:
West Slope: Work is well underway to prepare our campus for our new West Slope development – a brand new playground and basketball court are currently being built, the popular student garden is in its new home and will soon be ready for planting, and our work to prepare services and utilities is ready to start.


My Sussex: the Online Student Support System: The system provider, Tribal, is in the process of creating the portal and ensuring it has a Sussex identity, ready for the system to go live at the start of the new academic year.


Cyber Security Programme: implementation of a key piece of software is taking place; this will require users to ensure that their systems are fully shut down for the installation to be completed. Although we will be targeting specific dates, if a computer is not fully shut down, the installation will take place the next time the computer is turned off. Local information will be provided to impacted users directly, or via team secretaries and administrators as needed.


Professional Services Space Review: The Steering Group has reconvened, and a programme manager appointed, ready to push the programme forward. Architects Stride Tregowan have been appointed to work with us on requirements gathering for the PS space review. They are in the early stages of their work.


Unified Communications (Telephony) project: The project team have now met with nearly all Senior Management Teams across the University to hear their thoughts and questions on the proposed digital telephony solutions. A change network of local project champions is being established. They will help tailored approach to delivering local information and training as there are varying needs in different schools and divisions.


HESA Data Futures: Staff will start to hear more about this project, which is a UK-wide infrastructure solution which transforms the efficiency, performance, and resilience of the higher education data collection systems and processes. It is needed to meet changes in the statutory reporting requirements that all HE institutions need to make as part of the Office for Students (OfS) monitoring cycle. The main change is that data will be collected throughout the year, rather than via an annual collection as previously, and as such current processes and procedures will need to be adapted.


Student Information System: On 8 July, University Council gave the go-ahead to a new Student Information System (SIS), another key project which will play a critical role in enabling digital and operational transformation.


Student Regional Access Centre (SRAC): The SRAC will be closing on 31 July.


To find out more about how we're Investing in a better Sussex, you can watch our introductory webinar, and our campus development webinar.