Inclusive Sussex update
Posted on behalf of: Internal Communications
Last updated: Thursday, 14 July 2022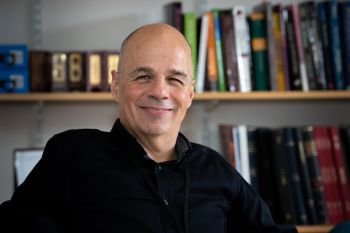 On 13 July David Ruebain, Pro-Vice-Chancellor (Culture, Equality & Inclusion) emailed all staff. You can read the message below:


Dear colleague,

In this update, I focus on developments in Sussex and helpful suggestions from our Trans and Non-Binary Staff Network.

A crucial aspect of an inclusive culture is the accessibility of our website. Accessibility of our digital platforms - our online space - is about making sure that anyone can use our website regardless of any impairment - for example, if someone is blind and uses special software to "see" our content, or if someone is deaf and needs captions on a video. Indeed, since September 2018, it has been the law that all public sector websites meet accessibility regulations (GOV.UK). However, recently, an audit of our website found material failures in some areas.

We have fixed many of the problems, updated our accessibility statement and are also working with a specialist agency called AbilityNet to do more. But we need your help.

How you can help
These are things you can do to make our digital experience more inclusive for everyone:
sign up to an accessibility webinar, hosted by AbilityNet – details available soon on the Staff Hub
help the digital team make our website fully accessible - they will soon be sending emails about key parts of our website requiring attention; if you receive one, please prioritise this work.
International Non-Binary People's Day
Tomorrow, Thursday 14 July, we celebrate International Non-Binary People's Day. We are committed to supporting and including our trans and non-binary community and challenging transphobia and are pleased to be able to publish a perspective from our Trans and Non-Binary Staff Network in a statement for friends and allies.

To mark International Non-Binary People's Day we will be flying the flag over Sussex House on Thursday 14 July. And over the weekend, we will fly the Trans flag to mark Brighton and Hove Trans Pride 2022, which has a march through Brighton on Saturday 16 July.

We invite people within our community who identify as trans or non-binary to join the Trans and Non-Binary Staff Network – please email transnonbinarystaff@sussex.ac.uk if you have any questions or would like to join.

Inclusive Sussex refresh
Inclusive Sussex, our Equality, Diversity and Inclusion (EDI) strategy, was first published in 2018, linked to A Better University For a Better World – Sussex 2025.

Since then we have had a number of other strategies and enabling programmes, such as the People Strategy and Access and Participation plan and delivery programmes which are all designed to meet our EDI goals. To reflect the changing environment, our Inclusive Sussex strategy has been refreshed to provide that additional context and alignment with other interdependent strategies and pieces of work.

These strategies and programmes are designed to help us meet our goals and ensure that equality, diversity and inclusion is embedded throughout the university. The strategy also includes a few other changes. The existing strategy identified four key goals to make Sussex inclusive: equality, diversity, accessibility and flexibility. We have introduced a fifth: connection, and 'Connected Sussex' means we will focus on building a thriving community that fosters good relations and supports a rich, diverse, rigorous, collegiate and inquisitive teaching, learning and research environment.

The refreshed strategy is ambitious and some activities will need to be scheduled and indeed continue beyond 2025. The next stage will be work on an annual business plan, an organisational design and on a governance and assurance framework.

We will soon be sharing updated Culture, Equality and Inclusion webpages so our community can see the work we are doing towards these goals.

With good wishes,

David Ruebain
Pro-Vice-Chancellor (Culture, Equality & Inclusion)