New additions for 2022/23 that will build on a return to in-person teaching
Posted on behalf of: Internal Communications
Last updated: Thursday, 29 September 2022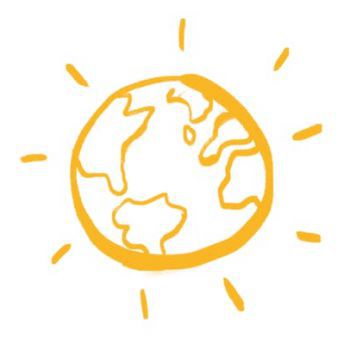 For most students teaching began on 26 September, and we're really pleased that our students will be receiving in-person teaching at Sussex. Most of us can remember our journey through the Covid-19 pandemic, which led to much teaching being conducted remotely, and so the return to classrooms with a busy campus is a great way to start this academic year.
Wandering around the campus this week, it's clear that the sense of community Sir Basil Spence envisaged remains and whilst as challenging as times in Covid-19 were, we continue to learn and develop our digital campus to support our physical one. Our focus for this semester is feedback and we would like to ask staff to reflect on this in their practice this semester – both how we provide students with timely and helpful feedback, and how we receive and respond to feedback from students. We will bring our thinking together in January with a Pedagogic Revolution event focused on feedback. In the meantime, we are excited to highlight a number of initiatives that will support students and staff.
Redeveloped Skills Hub
The Skills Hub has recently been redeveloped in order to: make content easier for students to find and use, improve the quality of video resource, increase interactive materials, and better support staff in embedding academic skills in teaching.
Education and Innovation Award
We recognise how important it is to support staff who wish to try out new initiatives that will improve the provision for students. This may require small amounts of funding and this award will enable this. We will be launching this award in November. Further details to follow.
Digital Learning Principles
In learning from the pandemic and listening to staff and students, these Digital Learning Principles have been created to define expectations for both students and staff that cover all areas of digital teaching and learning.
Co-creation in the curriculum
Our next Pedagogic Revolution event is scheduled for the afternoon of 16 November. This session will focus on Co-creation in the curriculum: from module design to marking criteria. Further details to follow.
We also want to let you know of planned work to General Teaching Space AV, following stakeholder engagement. Over the summer additions have been made to rooms to include high definition cameras and improved laptop connectivity. Work will commence (when the rooms are not in use) to upgrade 16 GTS rooms (including lecture theatres: Arts C133, Chichester LT, Fulton A & B, Jubilee 144 and Pevensey 1A7).
Commenting on the initiatives, Professor Kelly Coate, Pro Vice-Chancellor for Education and Students, said:
"Colleagues from across the university are increasing the momentum in developing and improving our teaching and learning offering, often partnering with students to do this. Now, with new initiatives to be implemented this year, we will see improvements in student satisfaction in these areas and better enable our students to reach their academic potential. This being something that the Pedagogic Revolution is designed to enable."
Looking at the benefits for our staff, Claire Smith, Deputy Pro-Vice Chancellor for Education and Innovation, stated:
"For all involved in teaching, learning and assessments we can be sure that our number one focus is to create critical thinkers who utilise the many teaching and learning opportunities available to them – and our new initiatives will better enable this. I am really looking forward to seeing the projects staff will put forward for the Education Innovation Award."