Campus Safety Event
Posted on behalf of: Campus Development
Last updated: Thursday, 6 October 2022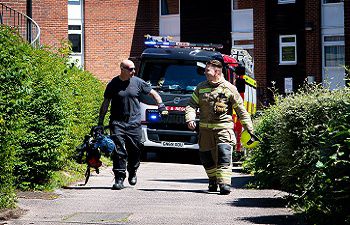 Safety on campus is a top priority for everyone here at Sussex, so we have invited safety experts from East Sussex Fire and Rescue Service, Brighton and Hove City Council and Sussex Police to our campus to help promote ways we can keep ourselves and each other safe.
Our open event includes:
East Sussex Fire & Rescue Service sharing fire safety and kitchen safety
Brighton & Hove City Council promoting road safety
Pagoda Security with Sussex Police with advice on staying safe at night, including night marshals and the anti-spiking campaign
The event will take place between 10:00 and 15:00 on Friday 7 October. Please come along and join us!