Your student update: £10,000 Big ideas contest prize and more
Posted on behalf of: Student Communications
Last updated: Friday, 7 October 2022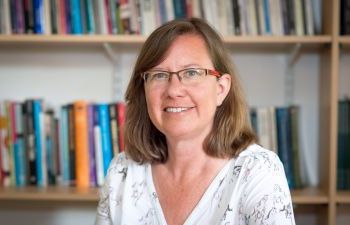 Kelly Coate, Pro Vice-Chancellor for Education and Students wrote to all taught students earlier today. You can read her full message below:
Hello,

I hope that you are settling into campus life (for the first time or another new term). It really is so good to see campus full of students and I'm enjoying meeting you when I can.

You will likely be aware of the situation that has unfolded in Iran. I know this is of great concern, especially for our Iranian students and staff in our university community. I want to remind all of you that help and support is available if you need it. If you are affected by this situation, or any other issue, please do visit the Health, Support and Wellbeing area on the Student Hub for information and access to our support services.

Please read on for information about:
Black History Month events
Meet with your Vice-Chancellor
Co-creation Conference
Big Ideas contest
Spirit of Sussex Award mixer
Become a student leader
Are you registered with a local GP?
Celebrating campus – try a boundary walk
Black History Month events
You can still book discounted student tickets for It Begins in Darkness, coming to our Attenborough Centre for the Creative Arts (ACCA) on 11-12 October. This new group dance performance from choreographer Seke Chimutengwende uses ghosts and haunted houses as metaphors for how histories of slavery and colonialism haunt the present. Look out for more events on the Student Hub too.


Meet with your Vice-Chancellor
Between 10am and 11.30am on Thursday 13 October, students are welcome to meet Professor Sasha Roseneil, Vice-Chancellor of the university, in the Student Centre. It's an opportunity to talk about your experience or ask questions. Find more information and how to book a slot.

This is one of the many ways you can share feedback with university staff and services, so we can improve the student experience together. See more about how your feedback is used – we'll be sharing updates on this work in future messages.


Co-creation Conference
The Connector Programme is hosting a new and exciting Co-Creation Conference free to Sussex students on Tuesday 18 October between 10am and 3pm (attendees can join and leave throughout the day's schedule). This is a great opportunity to develop public speaking, critical thinking and memorisation skills with an array of professionals, and to meet a community of students and staff making positive change at the university. Book your free ticket.


Big Ideas contest
We are the first UK university to partner with UC Berkeley on 'Big Ideas', a social entrepreneurship contest launching in October 2022. The competition supports innovative students who want to solve real-world problems and create a better world. Student teams will have the opportunity to win up to £10,000 in funding and travel to California to pitch their innovation ideas. Find out who can take part and how.


Spirit of Sussex Award mixer
Sign up for the Spirit of Sussex Award mixer on Wednesday 12 October, 5pm to 8.30pm, in Room 76 at Falmer Bar. It will be a relaxed social event with free food, drinks and games open to all students. You can become part of the award community and log points.


Become a student leader
The Students' Union has more than 500 elected roles open this autumn, from anti-racism and sustainability, to making a real impact in your School. You can contribute to making tangible changes at Sussex through student feedback, and you will also gain valuable experience in leadership, community organising and governance. Nominations for all positions close on 10 October 2022 at 9am. Find out more and nominate yourself.


Are you registered with a local GP?
If you haven't done so yet, you should register with a doctor in Brighton and Hove. Please don't wait until you're ill. The National Health Service (NHS) provides free healthcare for UK residents and some, but not all, overseas visitors. Check the Student Hub for information on how to register with a doctor and what free healthcare you're entitled to.


Celebrating campus – try a boundary walk with friends
Have you tried the Boundary walk around our campus? As the weather changes, it is a lovely route to enjoy the daylight, fresh air and a change of perspective. You can find information on the route from Sussexsport.

I also want to let you know about some other changes on campus to be aware of. East Slope Road will be closed while works are underway to prepare for the West Slope development, which will transform campus with a new Library Pavilion, residences, Health and Wellbeing Centre, shop and café. You can read more in this update on the Student Hub.

With best wishes for the week ahead,

Kelly

Professor Kelly Coate
Pro Vice-Chancellor for Education and Students