Library blog: driving decolonisation and antiracism in our library and learning
Posted on behalf of: Internal Communications
Last updated: Tuesday, 24 January 2023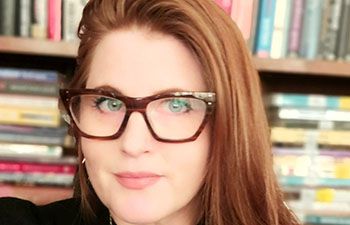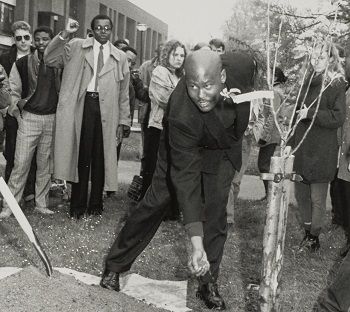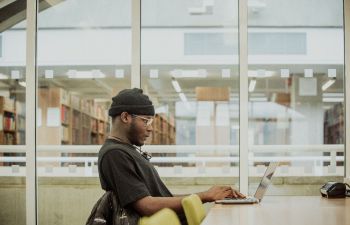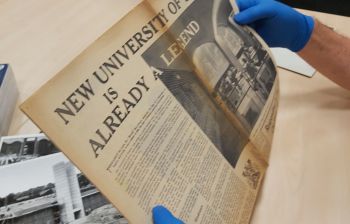 How can libraries help us achieve racial equality? Alice Corble, Teaching and Learning Supervisor, tells us about her work around decolonisation – and the impact of Black at Sussex
Since joining Sussex in September 2019 as a Teaching and Learning Supervisor for the Library, I've been developing inclusive and equitable approaches to academic and pedagogic library practice. In collaboration with library colleagues, academic faculty, and students I have applied this to several teaching and learning support initiatives across a wide range of disciplines. An overview is available on the Decolonisation and Anti-Racism library guide I developed, which is embedded on Canvas. I am also an active and founding member of the Library decolonisation working group, and you can read more about the Library's commitment to this work in our Decolonisation Statement.
Along with nine other fellows from research libraries and archives around the country, I currently receive UK Research & Innovation funding from a partnership scheme between the Arts and Humanities Research Council (AHRC) and Research Libraries UK (RLUK). This is the first of its kind, enabling library staff who, like me, are usually in Professional Service roles to set research agendas, be active participants and leaders of multidisciplinary research, and provide intellectual leadership in their own professional practices.
I won funding for my 'Decolonial Maps of Learning' fellowship project which examines the postcolonial history and development of the University of Sussex through the lens and medium of its library and archive. In the present moment of dramatic shifts in educational and political world orders, in which there are mounting calls to decolonise education and embed racial justice, my project is designed to trace and expose the legacies of colonialism, racialisation and liberatory learning struggles hidden within the past and present structures and cultures of the University and its library.
My data collection methods include archival research (examining the University's records via the University of Sussex Collection at the Keep, as well as Library Legacy and British Library of Development Studies special collections), along with in-depth interviews and focus groups with former and current Sussex staff and students. Emerging findings will be shared on my research blog and Twitter account for interested followers.
Black at Sussex
My project is unfolding at the same time as a related and complementary initiative at Sussex, Black at Sussex. This five-year education, EDI and cultural programme aims to improve the experience of Black students at Sussex, thereby acting on the University's antiracist pledge and widening participation priorities. The programme, which was co-conceived by Professor Martin Evans (the academic mentor for my AHRC-RLUK fellowship) and current Sussex BA (third year undergraduate) student Valerie Kporye, among others, was formally launched at the Black Cultural Archives in 2022.
As an attendee, I found the launch to be such an important and fascinating event. I learnt a great deal from Valerie and the Black alumni who spoke about their lived experiences of educational life at Sussex and subsequent professional and artistic development and achievements. An essay I wrote about the event has been published on my Decolonial Maps of Learning blog, and Valerie has written a reflection on the photographic dimensions of Black at Sussex for the Royal Historical Society. Do read these blogs to learn more and look out for the forthcoming Black at Sussex: Journeys in Music event on campus on 17 February this year.
Call for research participants
Between February and April 2023, I will be conducting interviews and focus groups with Sussex staff and students (both current and alumni) to explore their experiences of engaging with library services, spaces and collections as part of their learning, teaching, research or professional services work. I want to hear from those who have any areas of work, learning or lived experience that relates broadly or specifically to themes of coloniality, imperialism, race, and/or resistance to inequality and oppression in these educational contexts.
Please email me at: a.r.corble@sussex.ac.uk for more information. My methodology has received University of Sussex ethical approval and all participant data will be anonymised.
Mandela Scholarship tree planting ceremony photo – can you help?
Do you have any information about the tree planting ceremony photo above? The Mandela Scholarship was founded in 1973 but the photograph may have been taken some time later. If you know the date, individuals featured or location of the photo please get in touch with me at: a.r.corble@sussex.ac.uk.
Further links