Reminder – join the Vice-Chancellor for the Open Forum
Posted on behalf of: Internal Communications
Last updated: Friday, 3 February 2023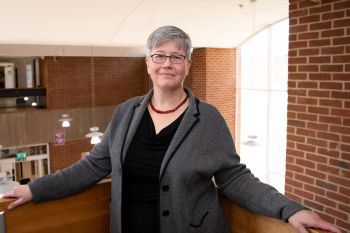 Our Vice-Chancellor, Professor Sasha Roseneil, would like you to join her, in person or online, for her next Open Forum on Tuesday 7 February.

As Sasha mentioned in her last VC Reflections, she will set out how moving to a faculty model will enable us to build on our pioneering history of interdisciplinary research and education, and will strengthen academic leadership and ensure greater resilience across the University.
The Vice-Chancellor will also discuss other topics, including her priorities and objectives for the coming year, in addition to taking your questions.
Professor Kate O'Riordan, Dean of the School of Media, Arts and Humanities, will host the event and help facilitate discussions on the day.
The Open Forum is taking place on Tuesday 7 February from 1.30 - 3pm in the Attenborough Centre auditorium. The event will also be streamed on Zoom.
For those who are joining in person, there will be an opportunity for informal conversation over refreshments after the event from 3 - 3.30pm.
To join the online event on Tuesday at 1.30pm, click this link: https://universityofsussex.zoom.us/j/95551270570

We recommend that you first log in to your University Zoom account with your Sussex username (e.g.a001@sussex.ac.uk) before clicking on the link.

Details on how to access the online event will also be emailed to those registered before the event.