The future of campus services: facilities management
By: Ellie Evans
Last updated: Thursday, 2 March 2023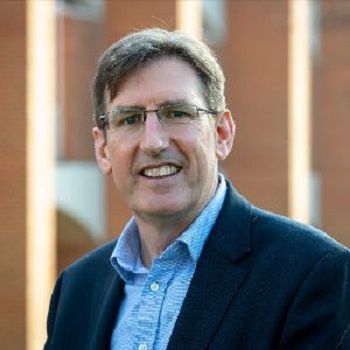 Today (2 March) Chief Operating Officer Tim Westlake emailed all staff and students. You can read the full message below:
In early November, Vice-Chancellor Sasha Roseneil wrote to tell you about our plans to re-procure some of our essential campus services, as contracts approach their expiry.

This exercise gives us the opportunity to transform the shape, quality, and provision of a number of critical campus services, from catering to cleaning, to the benefit of our whole University community.

At the start of this process, Sasha stated that our vision is to become one of the most sustainable and inclusive universities in the world, and our intention is to partner with suppliers who will help us to fulfil these ambitions.

At the end of last year, over 3,000 members of our community shared their views with us on the future of campus catering. The key findings of this engagement were incorporated into our tender, which is now live and due to conclude in early summer, when we will announce our selected partner or partners. They will start to deliver campus catering services from mid-August.

We are now moving to the next part of the programme, which is to recruit a partner to provide facilities management (FM) services for the campus.

There are 22 FM services, including, amongst other things, cleaning, security, general building maintenance, waste and recycling services, and grounds maintenance. Currently, these are all delivered by Sussex Estates and Facilities (SEF). SEF is a joint venture (through a limited liability partnership) between the University, which is the majority partner, and Mitie, who became the partner in SEF in 2020 when they purchased our original provider, Interserve. Sasha indicated in her email in November that we will seek to insource as many services as possible, with due attention to operational and financial constraints, and move to a hybrid model. Once the hybrid model is established, it may be possible to move to further insourcing over time; this will depend on our ability to deliver additional services efficiently and effectively, without incurring significant financial and operational risk.

Following our campus-wide engagement and consultation work on the future of catering services, in which around 3,400 staff and students participated, we will again embark on a far-reaching consultation process with our community. It is essential that we get your input to help shape our future plans. So again, we will be inviting staff and students to share what you want and need from the future provision of campus services, as well as sharing some of the experiences you currently have of FM services on campus.

The transition to the new FM provider will take place over the 2024 summer break, allowing time to embed the new structure and ensure minimal disruption to campus life. To enable the procurement process to be robust, fair and transparent and for services to be delivered uninterrupted, Mitie will continue to provide their services, via SEF, until June 2024. This timetable will allow the University to conduct the best possible values-led procurement exercise to define the structure of the future contract and enable the changeover to take place outside term-time.

The decision-making framework under which we will appoint our new partner will be subject to our values-based, ethical procurement process, which operates alongside best-practice considerations of value for money, quality, and efficiency.
I hope you will participate in the consultation to shape the future of our FM services as enthusiastically as you did for our catering exercise. This is an opportunity to shape campus services that meet your needs - and ultimately to ensure that Sussex has well-run, efficient and effective campus services that support us being a fantastic place to work, live and study.
Please email any questions or feedback to bettercampus@sussex.ac.uk
Best wishes,
Tim Westlake
Chief Operating Officer