An update from the PVC for Research
Posted on behalf of: Student Communications
Last updated: Friday, 26 May 2023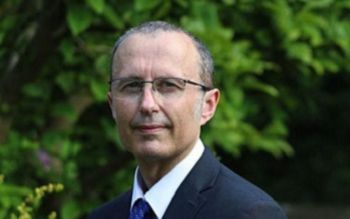 Yesterday, Keith Jones, Pro-Vice-Chancellor for Research and Enterprise, wrote to all research students. You can read the full email below:
Hello,
As you may be aware, the trade union representing some University staff (University and College Union or UCU) began a marking and assessment boycott at 145 universities, including Sussex, on 20 April as part of their national industrial action.
I am writing to reassure you that the University will do all that it can to mitigate any impact on your progression through your research programme, including your annual progression review or your viva examination, that may be caused by this boycott. We will continue our discussions with local UCU representatives about this national action, as well as engaging with national processes, and we hope that there will be a swift resolution to this national dispute.
You should continue to prepare for your progress review and, if relevant, to prepare for your thesis submission date. If you are in the corrections phase, please continue working to your new submission date. If needs be, our postgraduate research specialists in our Examinations and Student Progress teams will contact you directly.
We are keeping the industrial action page on the Student Hub up to date and we will inform you if the circumstances change.
If you are worried about the impact of the marking and assessment boycott, the University's Advice and Guidance team provides a safe and confidential space for you to discuss any issues that concern or affect you. To get in touch, visit the Student Centre page on the Student Hub.
Our priority is to ensure that your progression and the award of your doctorate are not impeded, but some level of disruption may be unavoidable and we want to be transparent about that and ensure you have the necessary support in place.
With best wishes,
Keith
Professor Keith Jones, Pro-Vice-Chancellor for Research and Enterprise