"Wilding Radio" from Sussex Uni and Knepp first of its kind
By: Tom Walters
Last updated: Friday, 26 May 2023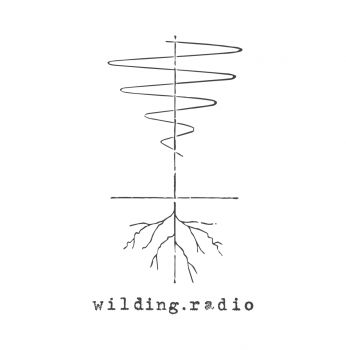 First ever radio platform dedicated to sounds of rewilding nature launched by University of Sussex.
Wilding Radio will broadcast 24 hours a day, seven days a week from the Knepp Estate, in Sussex.
Researcher hopes the venture will help people reconnect with nature.
A brand-new online radio platform that will broadcast 'nothing but nature' on its airwaves has been launched by the University of Sussex.
Instead of celebrity DJs, political chat or Ed Sheeran's latest single, 'Wilding Radio' - which is thought to be the first live broadcast from a rewilding area - will record and broadcast the live soothing sounds of Sussex nature, 24 hours a day, seven days a week.
Developed by a researcher at the University of Sussex, it enables people to tune in to the sounds of nature at the Knepp Estate in West Sussex – one of the UK's leading rewilding projects.
Led by Dr Alice Eldridge, an expert in soundscape ecology at the University of Sussex, Wilding Radio is accessible to everyone. Listeners simply click the link and will be instantly whisked away to an area of thriving wildlife. Keen listeners will be able to hear nightingales and turtle doves – which have both made a recent comeback to Knepp – as well as the more familiar sounds of cows, inquisitive pigs, croaks of frogs or buzzes of bee.
The team intend for it to be the ultimate 'slow radio', to help the public reconnect to nature whilst also aiming to transmit a message of hope in the face of unprecedented biodiversity loss.
The first experiment - as part of this project - has been set up to monitor changes in soundscapes above and below water at the site of beaver reintroduction in West Sussex. Beavers are ecosystem engineers: they coppice shrubs and trees to build dams. Their dams are already altering the flow of water and turning the small seasonal lag into a complex wetland area, creating habitat for new species.
Wilding Radio uses solar-powered, high quality audio equipment to transmit the live, soundscapes. The live audio stream is made up of two pairs of high-tech microphones: one pair placed in the canopy of a tree and the other pair, which are hydrophones, located underwater in a shallow brook. Listeners can mix between the soundscapes above and below water via the website. It has been developed in collaboration with the London-based arts cooperative, Soundcamp - who are pioneers of environmental radio. It is set to run indefinitely.
Dr Alice Eldridge, Reader in Sonic Systems at the University of Sussex, said:
"The project was born from a scientific curiosity about whether we might be able to hear the impact of the beavers using digital tools. But during development we realised just how engaging it was to listen to the soundscapes of wetland ecosystem live, and around the clock.
"We have come to believe that we are separate from "nature", but as we listen to ducks squabbling, pigs coming for a drink, nightingales singing romantic duets to each other and snails ceaselessly munching underwater, we realise that we are just one of many species trying to get on with our lives.
"We wanted anyone, anywhere, anytime to be able to be able to listen to these hopeful sounds of nature recovery.
"Perhaps this simple intervention can encourage people to recognise their connection to nature and the importance of taking action to protect whilst there is still time."
Dr Eldridge is a leading expert in 'ecoacoustics' which is the practice of using sound to understand ecosystems, including changing patterns in biodiversity. She has carried out research listening to ecosystems around the world, from the Ecuadorian Amazon to the Swedish Arctic and the Scottish Cairngorms to Indonesian Coral Reefs.
The Knepp Estate used to be a dairy farm which has been rewilded over the last two decades by its owners Isabella Tree and Charlie Burrell. It is now a leading light of the rewilding movement, having enabled the return of an array of rare species including nightingales, Turtle Doves, White Storks and purple emperor butterflies. It is also a hotbed of study for dozens of University of Sussex researchers and many more of its students.
Isabella Tree, Author and co-owner of the Knepp Estate, said:
"The calming effects of wild sounds are now almost entirely missing from our everyday lives. We may hear the odd crow, blackbird or pigeon but, across Britain, the number of wild birds has fallen by 73 million since 1970. We've lost the wall of sound they used to generate as well as the more subtle register of insects and small mammal activity - the full orchestral ensemble of our natural world. So, we're thrilled that Wilding Radio will be helping to connect wider audiences with the abundant birdsong and the sounds of aquatic life emanating from Knepp. We hope listeners will find it both relaxing, reassuring and hopeful – knowing that nature can rebound, if we let it."
Wilding Radio is funded by the Sussex Humanities Lab at the Economic and Social Research Council (ESRC) Impact Accelerator Fund at the University of Sussex.
Tune in from anywhere, anytime: https://wilding.radio/
To find out more about the process of rewilding explore The Book of Wilding by Knepp owners Isabella Tree and Charlie Burrell.