Career Lab Internship: If I was a student I would see taking part in this programme as a no-brainer
By: William Speakman
Last updated: Thursday, 14 September 2023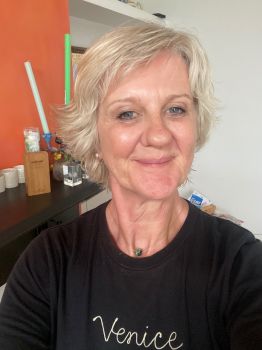 Career Lab UK Summer Internships are an exclusive opportunity to undertake a six-or eight-week paid internship with a UK employer during the summer vacation. In 2023, there were over 150 internship vacancies exclusive to second or penultimate-year students at Sussex.
We connected with internship host Jenny Barrett, founder of SuperLooper, a Brighton-based Community Interest Company.
Which organisation are you with, and how would you describe it in a couple of lines?
I'm Jenny Barrett founder of SuperLooper CIC, the Brighton-based preloved baby clothing rental service. We're a not-for-profit set-up with the sole purpose of helping parents keep hardly worn baby clothes in circulation for as long as possible to save money and reduce textile waste.
What type of employment do you offer to students and/or recent graduates? E.g., part-time, summer internship, 1 year placement, graduate job
This summer we took part in the University of Sussex summer internship programme and were lucky to find our student who gave us invaluable help and who hopefully got a lot out of the experience in terms of learning new skills and growing in confidence by doing a great job for us.
How was your intern?
She had an awesome 'can-do' attitude. Nothing was a problem, if she didn't know how to do something she would either liaise with my assistant/Social Media manager or look it up herself. We worked well together - I fed her ideas which she executed in her own way always mindful of our brand style etc.
What was your intern responsible for?
She was with us for 8 weeks and her tasks included researching and planning our Social Media calendar, creating content (including shooting and editing videos) and helping to organise a competition which took place on our social media channels.
What sort of characteristics are you looking for in someone you would hire for an internship?
When I looked through the applications I was keen to find people with an active interest in sustainability - maybe experience working for a like-minded business, or choosing to live/consume in a sustainable way of some sort, or maybe having produced college projects in this field. It's important to me that the applicant has familiarised themselves with the market and with our company - this isn't difficult to do, it just takes a bit of research time. Other than that I need creative people who can think for themselves and don't need too much handholding - this is purely a practical thing because as a very small, busy business run by only myself and my assistant, I simply don't have the time needed to train someone from scratch. The good thing about having a small agile team is that the interns will enjoy a fair amount of freedom and autonomy and can see their creative work activated and realised quickly which I feel brings a high level of job satisfaction.
What would you say to students who are unsure about applying or taking part?
If I was a student I would see taking part in this programme as a no-brainer. It gives a great insight into an area of business and of work and can help them decide what they want to do when they graduate. It means they can hone their skills and hopefully get great feedback which they can use in their CVs. Any work experience is good, you can always learn from the experience. Learning to work on specific tasks is useful and learning to navigate co-workers is crucial. Finally, the money they earn is really helpful to keep them going through those summer months. All in all, this is a fantastic opportunity for students and employers alike.
Interested?
Career Lab UK Summer Internships are open to all second, third and final-year undergraduate students. Applications open in March 2024. Early applications are advised, as vacancies may close at short notice.
The programme is part of Career Lab, a series of opportunities designed to develop students' skills, experiences and confidence, to help boost career prospects. Places are prioritised for students from underrepresented backgrounds, and we particularly welcome your application.