The Business School signs a new MOU with Ahmedabad University and CTIER in India
By: Serena Mitchell
Last updated: Friday, 22 September 2023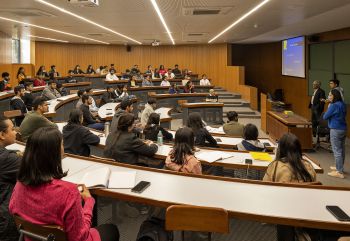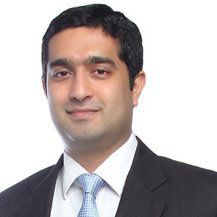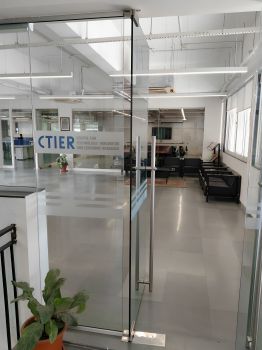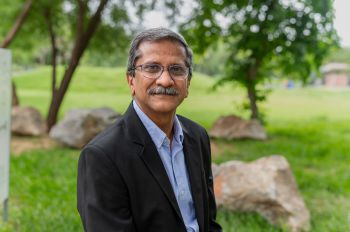 The Business School recently signed a Memorandum of Understanding (MoU) with Ahmedabad University, India and the Centre for Technology, Innovation and Economic Research (CTIER) in Pune, India to further mutual interests in education and academic research between the UK and India.
Professor Steven McGuire, Dean of the University of Sussex Business School, Registrar Mr B M Shah on behalf of Vice Chancellor Professor Pankaj Chandra, Ahmedabad University, and Mr Janak Nabar, CEO of CTIER signed the MOU on 11 September 2023.
Founded in 2009, Ahmedabad University is a non-profit educational foundation located in Ahmedabad. Its vision is to become a global leader that provides a liberal arts education within a research university. The Centre for Technology, Innovation and Economic Research (CTIER) is an independent think tank established in 2015 to raise the level of debate and awareness among policymakers, industry, and researchers in India about the essential role of technical capability in economic development, and how it is best fostered.
The MoU means the three institutions will benefit from collaborative research, grant applications, teaching, conferences, exchange programmes and policy training on science, technology, and innovation policy in India. The agreement will also augment innovation policy and economic growth conversations in the ecosystem around the global south, particularly for Brazil-India-UK, and South Asia, in India and peer South Asian Association for Regional Cooperation (SAARC) countries. The Asia Pacific Innovation Conference 2023, which will be co-organized by Ahmedabad University and CTIER, will include Paul Nightingale, Professor of Strategy at the Business School, giving a keynote speech alongside a SPRU workshop on Science and Innovation Studies organized for PhD researchers from South Asia region.
The Business School prides itself on its focus on sustainable business, interdisciplinary research, and emphasis on innovation policy driving transformational change, particularly in the global south. This MOU is building upon that.
Professor Steve McGuire, Dean of the University of Sussex Business School said:
"This an exciting new partnership that sees the University of Sussex Business School expand links with one of the world's most dynamic economies. Higher education is booming in India and this link builds on SPRU's outstanding reputation in science, technology, and innovation studies. We very much look forward to working with our new partners at Ahmedabad University and the Centre for Technology, Innovation and Economic Research."
Professor Pankaj Chandra, Vice Chancellor at Ahmedabad University, commented: "Ahmedabad and CTIER have been working collectively to advance knowledge around innovation policy and related business strategies. We are delighted to partner with the University of Sussex Business School to address new frontiers of research in innovation and sustainability that will benefit our students, business communities and society at large. We look to build new educational and research programmes together."
Janak Nabar, Chief Executive Officer of the Centre for Technology, Innovation and Economic Research said: "CTIER has been contributing to systemic change in India's R&D and innovation ecosystem. Together with Ahmedabad University, the Centre has been at the forefront of shaping academic thought in the economics of innovation and has designed programmatic interventions to build R&D leadership in India. We are excited to partner with the University of Sussex Business School and SPRU, a leading institution in innovation studies, to further strengthen our efforts to impact higher education in India, in particular the study of the economics of innovation."