Sussex academic sets out strategy for China-UK collaboration in research and innovation
By: Jacqui Bealing
Last updated: Monday, 14 October 2013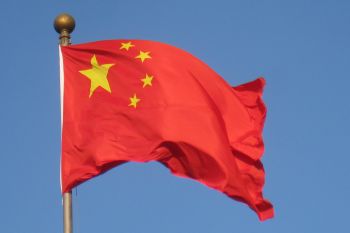 A University of Sussex academic is joining UK ministers in Beijing this week to discuss how the UK and China can collaborate in science and innovation.
James Wilsdon, professor of science and democracy in SPRU, is the co-author of a new report launched today (14 October) in China by universities and science minister David Willetts MP.
The report, China's Absorptive State, charts the nation's rapid rise as an innovative economy and outlines the prospects for more strategic, targeted and mutually beneficial China-UK collaboration. China now accounts for 13 per cent of the world's total scientific research output, up from just 5 per cent a decade earlier.
Professor Wilsdon said: "On almost every measure of research and innovation, China continues to exceed expectations. Its system is not without problems, but it is now well on track to becoming a science and innovation superpower by 2020. Ministers often tell us that the UK is in a global race. But in the race for innovation, there can be more than one winner. The big question is how China and the UK can become closer running mates, more effectively playing off each other's strengths."
The report, published by Nesta, is produced in partnership with the Foreign and Commonwealth Office (FCO), Department for Business, Innovation and Skills (BIS) and Research Councils UK. It reviews advances in China's innovation system over the past five years, and describes how China's rapid progress has been driven by its emphasis on 'absorption': a concerted push to combine stronger home-grown research capabilities with foreign technologies and knowledge.
David Willetts described the report as "an insightful piece of work" and gives the UK "cause for celebration, by spotlighting our progress in building stronger, deeper and more productive partnerships with China in research and innovation".
He said: "I'm particularly pleased that the UK has risen to become China's second most popular partner in co-authored scientific papers. The opportunities for China and the UK to work together to advance the frontiers of knowledge, and to create new sources of sustainable economic growth, have never been greater."
During the China trip, Professor Wilsdon will be part of the UK delegation accompanying George Osborne, David Willetts and Boris Johnson for talks with universities, policymakers, companies and innovators in China, and seeing at first hand the success of Chinese industries.