Sussex composer wins national music award
By: Jacqui Bealing
Last updated: Thursday, 4 December 2014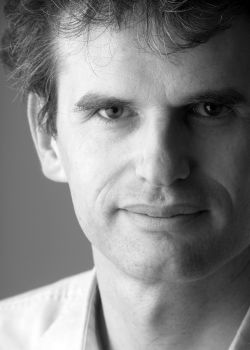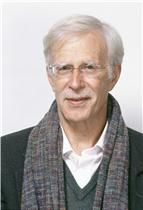 A University of Sussex composer has won a national award for a piece of music inspired by and dedicated to another celebrated Sussex composer who died from motor neurone disease.
Dr Ed Hughes' solo organ work, 'Chaconne for Jonathan Harvey', won him a British Composer Award 2014 (liturgical category) at Goldsmith's Hall in London on 3 December.
The annual award is organised by the British Academy of Songwriters, Composers and Authors (BASCA). The award ceremony was hosted by percussionist Dame Evelyn Glennie and will be broadcast on BBC Radio 3 on Saturday at 10pm.
Dr Hughes' winning piece, written and first performed for the London Festival of Contemporary Church Music in 2013, was dedicated to Jonathan Harvey, who was a professor of music at the University of Sussex from 1977 until 1995.
An internationally renowned composer and himself a former winner of a BASCA annual award, Professor Harvey died in 2012 at the age of 73.
Dr Hughes says: "I helped Jonathan to write down his final composition, 'Plainsongs for Peace and Light', when he was very frail. It was a special privilege to work with him over several meetings at his home in Lewes in summer 2012. He could work for about an hour to an hour and a half at a time and knew exactly what he wanted.
"Jonathan died in the December. Shortly after, I was commissioned to write an evensong piece for organ. Although my piece is very different to Jonathan's, I embedded one of his Plainsong lines as a reference to him and to acknowledge how much he had inspired me. It created a piece that is, at times, quite soft and reflective."
Dr Hughes learned that he has been shortlisted – for the third time – for a BASCA award during November. But winning came as "a complete surprise". The judges commented on the wide range of textures and colours and imaginative use of the solo instrument in its context.

Dr Hughes adds: "This event is one of the really important annual occasions in the UK when contemporary classical music by living composers is recognised. It's a fantastic chance to get more people to hear new music."
Dr Hughes was among nine first-time winners for this year's awards, of which there were 13 categories. Other winners and nominees have included Sir Harrison Birtwhistle and Michael Nyman CBE.