University of Sussex unveils £10k scholarships for postgrads
Posted on behalf of: University of Sussex
Last updated: Friday, 30 January 2015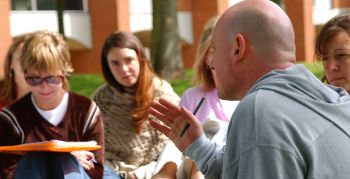 The University of Sussex has more than tripled its top scholarships for postgraduates to £10,000 for the 2015-16 academic year.
Any current Sussex students who graduate this summer with a first-class degree, as well as those from under-represented backgrounds, will be eligible to receive a £10,000 package to study for a Masters degree at Sussex.
The boost to the University's flagship Sussex Graduate Scholarship – which usually provides a maximum of £3,000 – is for one year only to fill the gap before the government's postgraduate student loans are introduced from 2016.
To be eligible, students must be accepted onto a full-time taught Masters course starting at Sussex in 2015 and fall into at least one of two categories:
Those already at the University who get a first on their undergraduate degree and have been paying annual tuition fees of £9,000 or more at undergraduate level
Those already at the University who are on the First-Generation Scholars scheme and in receipt of funding support in 2014-15
The University is also increasing to £10,000 its Chancellor's Masters Scholarship, for 100 applicants who have a first-class degree from any UK university and have been paying annual tuition fees of £9,000 or more at undergraduate level.
The University's investment is likely to top £3 million across both schemes.
Professor Clare Mackie, Pro-Vice-Chancellor (Teaching and Learning), says: "This is a big commitment from the University that shows just how vital we see postgraduate study to be.
"Sussex already awards scholarships to the tune of around 10 million pounds every year, with our First-Generation Scholars scheme at the heart of this. This under-represented group of students benefit not only from funding but from increased mobility and networking by studying with the best.
"We are delighted to be able to extend this support into postgraduate level, while also attracting the best and brightest from across the UK."
The University has unveiled the increased scholarships today (Wednesday 28 January) while hundreds of prospective postgraduate students are visiting the campus for its Postgraduate Open Day.
Both schemes will still also make awards at the standard level of £3,000 for a first and 2,000 for a 2:1 to those students who have paid annual tuition fees of less than £9,000, eg those who began their degree before the 2012-13 academic year.
For more information, email pg.enquiries@sussex.ac.uk.