University of Sussex Rudd Centre set to host adoption symposium
By: Patrick Reed
Last updated: Thursday, 25 August 2016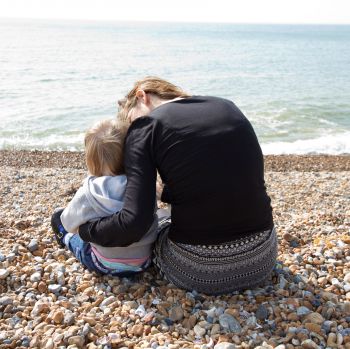 A symposium featuring the latest research to improve the outcomes of adopted children and their families has been confirmed to take place at the University of Sussex on Tuesday 15th November 2016.
Aimed at policy makers, national and local government, charities, and social care practitioners the symposium will review the very latest research examining family relationship processes and child and adolescent mental health outcomes, with a core focus on highlighting recent practice and policy developments in this area.
Hosted by Gordon Harold, Professor of Psychology and Director of the Rudd Centre for Adoption Research and Practice, the one-day event will feature a broad range of speakers and presenters from the fields of child development, adoption, family policy, child and family law, education and social work.
Gordon Harold commented: "This exciting symposium will introduce the very latest research findings of relevance to children, parents and families, while also reviewing how Sussex-led research has substantially informed recent policy and practice developments in this area. We look forward to welcoming and engaging with all symposium participants, speakers and other attendees."
Places can be reserved at http://alumni.sussex.ac.uk/rudd-centre-symposium.
Confirmed so far to speak alongside Prof Harold are Dr. John Simmonds OBE, Director of Policy, Research and Development, CoramBAAF; Dr. Geoffrey Shannon, Solicitor and Government Special Rapporteur for Child Protection and Chairperson of the Adoption Authority of Ireland; and Prof Leon Feinstein, Director of Evidence, Office of the Children's Commissioner, England.
The news comes not long after Prof Harold's appointment as Specialist Advisor to the Early Intervention Foundation (EIF) on family relationships, mental health and intervention programme development.
The role is linked to specific topics of UK Government policy interest in the areas of family relationship support and youth mental health and represents the first phase of a wider programme of research and policy related activity plan.
The symposium is being facilitated by the Andrew and Virginia Rudd Centre for Adoption Research and Practice at the University of Sussex, which was established with the core purpose of promoting new knowledge of benefit to children, parents, practitioners and policy makers through the implementation and real-world application of rigorous research.
Research conducted at the Centre aims to illuminate the particular support needs and challenges facing children, parents and families, with a core objective of providing evidence-led knowledge and guidance for policy makers and practitioners working to improve the 'life chances' of today's generation of children – tomorrow's generation of parents.