Influential fuel poverty project up for national award
By: James Hakner
Last updated: Friday, 28 October 2016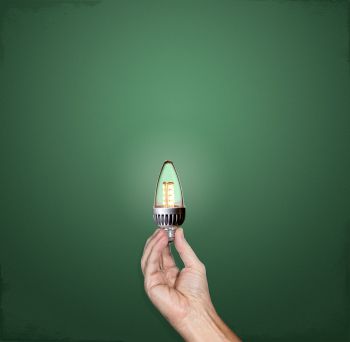 A University of Sussex study that shows how solar energy can reduce fuel poverty has been shortlisted for a national award for engaging the public.
The project by Nicolette Fox of the Science Policy Research Unit (SPRU) explored what happened when seven families living in social housing with pre-payment electricity meters were given solar panels.
The results show that the families who were given solar panels became much more engaged with their energy use, changing their routines and reducing how much energy they used.
The families made savings of between £20 and £50 a month during the summer, reducing the difficult 'heat or eat' type decisions that typify fuel poverty.
One participant said: "I'm worried less that I'm going to run out of electric. It's going back to how it was when I was with their dad when we could afford to put money on the electric and not worry about it… There have been times when I couldn't afford to do their washing."
In addition, the strategies employed by the families could potentially help with the need to reduce peak demand in a transition to a low-carbon energy system.
Another participant said: "Obviously us changing our ways, turning plug sockets off and things that aren't in use helps because the solar panels aren't doing anything at night time. I know that we're doing our part and during the day the solar panels are doing their part. I wouldn't be doing any of these things if it weren't for the solar panels."
Since its publication, the research has been cited in government reports and is changing how local authorities are engaging with hundreds of social housing tenants around solar. It was also turned into a YouTube film for a public fuel poverty event and has been used by a water company, council and national consumer organisation to help shape a project on engaging households around high water use.
It has been announced today (Friday 28 October) as one of three projects in the running for the individual-led project award in the national Engage Competition run by the National Co-ordinating Centre for Public Engagement (NCCPE).
Paul Manners, Director of the NCCPE said "The Engage Competition is a highlight of our work at the National Co-ordinating Centre for Public Engagement. It uncovers amazing people, projects, partners and research. This year did not disappoint. The quality of the applications has been higher than ever, showcasing the very best of engagement practice across all disciplines and participant groups - reaching from the very local to the global."
There are six competition categories, and the winner of each category will receive a prize of £1,500 to go towards further public engagement work. The winners will be announced at an awards ceremony as part of Engage 2016, the NCCPE's annual conference, on 29 November 2016.
Nicolette is no stranger to public praise for her research; in June this year she was awarded a Sussex University Impact Award for Public Engagement.
Before becoming a Research Fellow in SPRU – part of the School of Business, Management and Economics – she has worked as a sustainability campaigns manager, television and newspaper journalist, and communications consultant.