Sussex philosopher helps midwives communicate the wonder of childbirth
By: Jacqui Bealing
Last updated: Monday, 31 October 2016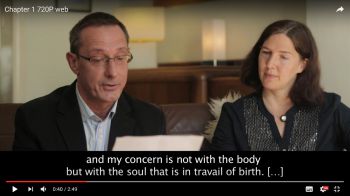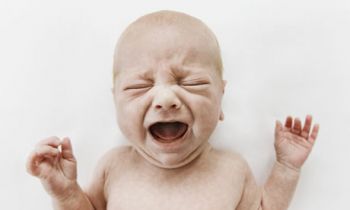 A University of Sussex philosopher has created a training module to help midwives communicate with women and their partners during labour.
Dr Tanja Staehler drew inspiration from the philosophical viewpoints of thinkers such as Sartre and Heidegger to create Communication in Labour, an online course for the Royal College of Midwives that has just been launched.
Aimed at practising and newly qualified midwives, the course requires participants to take guidance from a series of short video lectures and to keep electronic diaries of their reflections on the birthing experience of their patients.
Dr Staehler said: "Learning about the different ways of communicating with patients is an important but often overlooked part of medical training.
"This module is for professional development and will help midwives to understand how to listen to patients, when to observe and reflect on situations, and when sometimes it is better to be silent."
Delivered in non-academic language, Dr Staehler, together with speech communication expert, Dr Alexander Kozin, address concerns such as the "strangeness" of giving birth and how midwives can turn to philosophical approaches to help mothers handle what is often both a frightening and wondrous experience.
Dr Staehler said: "Our experience of having a body is such that we cannot conceive there could be another complete body emerging and that both bodies would come out intact. Women think about how it can happen but it doesn't seem possible until it actually happens, and that's when it leads to wonder.
"You have to give reassurance to women that it doesn't feel very normal. And also to take their concerns seriously, even if they don't feel important. And to give this information and make it less scary."
The videos also explain concepts such as Heidegger's distinction between fear and anxiety - the former is related to something specific, for example a fear of heights, while the latter is related to 'unknowns', which is often the case in giving birth.
And reference is made to Jean-Paul Sartre's idea of 'object' and 'subject' - that we are aware we are either being looked at, or doing the looking, and that in stressful situations, such as in the throes of labour, we particularly rely on the viewpoints of others.
As a mother of three, Dr Staehler reflected on her own experience of childbirth to identify some of the issues that women experience.
She said: "When I had my first child in a German hospital, the doctor said I could have an epidural if the pain got too bad. Just saying that had a negative effect on me because I felt that he was looking at me, thinking I was the kind of person who would need an epidural and that I was not coping well.
"But the midwife who was with me said that maybe I wouldn't need one. That was enough to get me back on track. I should try to hold on to my original idea. I was able to go through all of it without an epidural. If that midwife hadn't been available I think I would have said, okay, if I can have an epidural, do it now. The way people can encourage parents in those situations can make a huge difference."
Gail Johnson, professional advisor at the Royal College of Midwives, said: "Communicating effectively is key to providing excellent care for women and their partners and this module looks at communication from a personal perspective as well as a philosophical one. It will be valued by midwives and students as it challenges the learners to consider how the care impacts on a woman at what is a very exciting and also vulnerable time."