Sussex accredited as Real Living Wage employer
Posted on behalf of: Tim Westlake, Chief Operating Officer
Last updated: Tuesday, 20 September 2022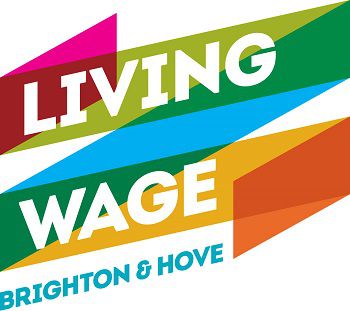 Today, 20 September 2022, Chief Operating Officer Tim Westlake emailed all staff. You can read the message below:

Dear colleague,
I am delighted to announce that the University has been accredited as a Living Wage Employer and has made a long-term commitment to ensure that everyone working on campus is paid the Real Living Wage (RLW). I also want to recognise the important contributions that the three recognised trade unions - UCU, Unison, and Unite - have made in getting the University to this point.
The RLW is independently calculated annually by the Living Wage Foundation and is paid voluntarily by over 10,000 businesses across the UK. In May 2014, the University committed to pay the RLW to directly employed staff, but accreditation goes significantly further by ensuring that contractors on campus have a similar commitment to the RLW; this includes Chartwells, SEF, and USSU. In June 2022 the University moved to ensure that staff working in SEF would be paid the RLW (Chartwells' staff are already paid the RLW) and we are now working with USSU to ensure that all their staff are paid the RLW.
The University is proud to have joined the community of Real Living Wage employers in Brighton, where 800-plus local employers have taken this important step. Accreditation is a demonstration of the University's ongoing commitment to staff on the lowest pay and it will enhance our reputation as an employer of choice, supporting both the recruitment and retention of staff. I am grateful to our recognised trade unions for the time and energy colleagues have given to raising the issues of staff on the lowest pay, and I am personally very pleased that we have got to this point at this challenging time for staff on the lowest pay.
Best wishes,
Dr Tim Westlake
Chief Operating Officer