Mid-module evaluation surveys to take place in week 5
Posted on behalf of: Internal Communications
Last updated: Thursday, 6 October 2022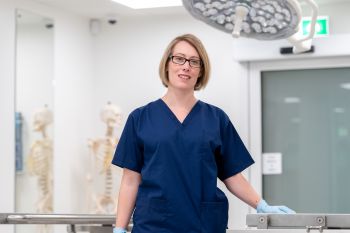 Please read the message below from Professor Claire Smith, Deputy Pro Vice-Chancellor for Education and Innovation.
This semester we are continuing with the University-wide approach to gathering student feedback on how students are finding their modules. The aims of this are to provide subjects, convenors and tutors with robust and consistent information about students' learning experiences so far.
This approach should also give students a shared expectation as to how they can provide feedback, and how this will be acted upon. We are especially keen this year that we focus on closing the loop and students can see the actions that have resulted from their feedback.
 
This will involve a very short survey that we will be asking students to undertake (communicating through channels such as email and announcements in Canvas). We are also asking module convenors to promote this in a teaching session in week 5, the week commencing 24 October.
 
In the week before the survey goes live, I will be in touch with teaching faculty members to share the survey link and additional guidance, which I hope will help colleagues in introducing the survey to students.
 
The information collected from this survey will be collated centrally and distributed back in week 6. It will then be important for course and module convenors to consider this feedback and respond to students on the module about actions taken in response to their feedback by the end of week 7.
 
Of course, many tutors will do informal mid-module feedback exercises with students anyway. This survey should still be conducted, but we would hope that other informal ways of gathering student voice (e.g. PollEverywhere) about specific aspects of modules could still happen, where relevant, and be useful as part of a continuous dialogue with students.
We continue to be working to procure and implement a solution that will enable a less manual, more responsive, way to undertake this, with more flexibility for schools to gather additional feedback. For now, we would appreciate your support and feedback as we hope to have made improvements since last year.

Thank you for your support in this important initiative – we hope it will prove to be a helpful one.