Your student update: thank you for your feedback
Posted on behalf of: Student Communications
Last updated: Thursday, 24 November 2022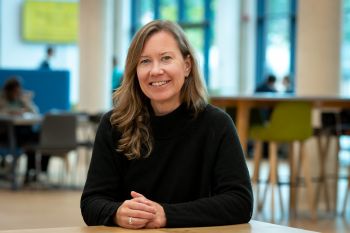 Professor Kelly Coate, Pro Vice-Chancellor for Education and Students, wrote to all taught students earlier today. Read her full message below:
Hello,

Thank you to all the students who sent in responses to the mid-module evaluation surveys a few weeks ago. Your feedback is very important to us and your module convenors have already acted on some of your feedback. We are busy looking into other suggestions, such as the timing of the assessments, for next year. Find out more about what we're doing in response to your feedback.

The mid-module surveys are an example of the many ways you can give your feedback at Sussex. We recently launched a consultation to decide how much of campus we should set aside for nature, and we're also running a survey and focus groups on the future of food provision at Sussex. Your comments and feedback will help us make improvements in the delivery of services and facilities for you at Sussex.

Your School provides opportunities too, and these may be via drop-in sessions as well as acting on the valuable feedback your Student Reps provide. And if you're a finalist, you'll soon be invited to complete the National Student Survey next January.

Finally, another big group of students who support and act on your feedback are the Student Connectors, who work in partnership with staff to implement positive changes to benefit you and your fellow students.

Find out what we're doing as a result of your feedback.

This week's update also includes:
Take part in the survey on the future of food on campus and you could win ££!

Looking after your mental health

Sussex student, Ani, shares her top money tips

Win £100 with Santander Universities

Industrial action affecting Sussex

Activities to help you build your sense of belonging at Sussex

This week's Sussex snapshot
Take part in the survey on the future of food on campus and you could win ££!
Our current campus contracts for catering and facilities management expire in 2023. We've just launched the first phase of our consultation process and we'd like to hear your opinion about the food on campus. Take our survey for the chance to win a £50 Munch Money card to spend on campus.
We're also asking students to join us for some food and the chance to tell us more about your views at one of our lunchtime sessions.


Looking after your mental health
Evidence suggests that practicing Mindfulness can be beneficial for our wellbeing. The University Chaplaincy service run free mindfulness and meditation drop-in sessions multiple times a week. Check their events page to find out when.
You can find out more about mindfulness on the Mental Health Foundation website.


Sussex student, Ani, shares her top money tips
There's some easy to access information on making your money go further and how to set up a budget on the Student Budget page. Make sure you check out the great video by Ani, a Sussex student who shares her top tips to help you make your budget go further.


Win £100 with Santander Universities
Santander Universities is giving away 1000 grants of £100 for new and current students at any UK university to help get you ready for the winter break. Apply before 30 November at 11pm for your chance to win!


Industrial action affecting Sussex
As I mentioned last week, Sussex is one 150 universities where its members have voted in favour of industrial action over pay, working conditions, and one of 67 who are striking in relation to the USS pension scheme. This is nationwide industrial action and some staff may exercise their legal right to strike this Thursday 24 November, on Friday 25 November and on Wednesday 30 November.
We've made sure there is a range of information available to you on the Student Hub, including a set of commonly asked questions. These will continue to be updated regularly, so please look there first if you have any queries.


Activities to help you build your sense of belonging at Sussex
Finally, we've recently launched Belong at Sussex, a new programme within the Student Engagement and Enhancement Team. It's been created to bring a sense of belonging to students through year-round activities, such as learning British Sign Language, a winter social, film screening and more. For every event you attend, you can log 5 points towards your Spirit of Sussex Award. You can also access resources and discussion groups on the Belong at Sussex Canvas Module.

With best wishes,

Kelly


Professor Kelly Coate, Pro Vice-Chancellor for Education and Students