ORBS room booking system – temporary closure and alternative booking arrangements
By: Samuel Cox
Last updated: Thursday, 25 May 2023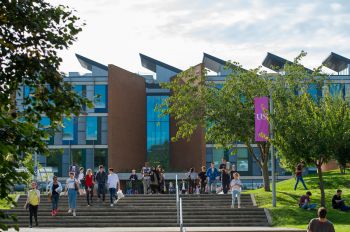 As a result of the high volume of campus improvement works planned over the summer, temporary changes to normal room booking arrangements will be in place for this period.
What is changing?
The On-Line Room Booking System (ORBS) will be unavailable from Sunday 27 May 2023 until Sunday 24 September 2023.
Colleagues wishing to make new room bookings or amend existing bookings during this time should contact the Conference team directly by calling 01273 67 (8678) or emailing spacewithus@sussex.ac.uk
Whilst not viewable in ORBS during the closure period, existing bookings for the summer are in the system and will remain in place and unchanged, unless a specific request to update them is made.
Working in this way will allow room bookings to be managed more closely, minimising the impact of improvement works and continuing to ensure that your booking is best-suited to your needs.
Will these arrangements continue beyond the summer vacation?
Room booking arrangements for the autumn term onwards are under discussion and further communications will be issued in due course.
Find out more
If you have any questions about these arrangements, please contact the Conference Services Team.