Sussex announced best university caterer for sustainability
By: Ellie Evans
Last updated: Monday, 3 July 2023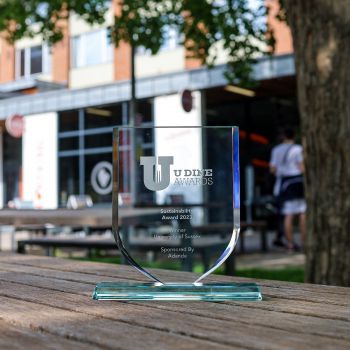 The University, and our partner Chartwells, have been awarded the U Dine Award for sustainability.
Just some of the reason why we earned this award:
All packaging we use is compostable and processed here on site with the aerobic digestor
We hold monthly free plant-based Social Kitchens to teach students about avoiding food waste, batch cooking and eating more sustainably
Our university conference centre operates as a single-use-plastic-free venue
We partner with Too Good to Go and Olio to minimise food waste
We hold the highest-possible Sustainable Restaurant Association accreditation
We have recently announced that Chartwells is the preferred bidder for the new campus catering contract and a key criteria in the procurement process was bidders' commitment to sustainability.
Through our engagement process with the University Community nearly 70% of those who responded told us that it was very important or important that our catering partners share our vision to become one of the most sustainable and inclusive universities in the world.
More to come on this next week - join our Viva Engage community for all the latest updates.