Our new catering contract: people and planet
By: Ellie Evans
Last updated: Monday, 17 July 2023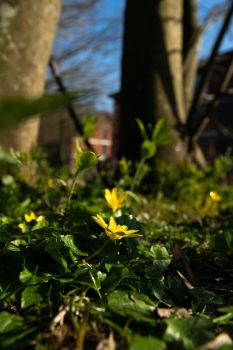 Our new catering contract will have sustainability at its heart, putting people and planet ahead of profit.
We know that this is something that matters deeply to our campus community: almost two-thirds of you told us you were very concerned (22%) or concerned (40%) about the environmental impact of the catering industry in our December 2022 survey.
And nearly 70% said it was very important or important that catering partners share our vision to become one of the most sustainable and inclusive universities in the world.
In their submission, our catering partners demonstrated they had listened closely to that feedback and proposed an exciting vision for our catering services that is deeply rooted in sustainability, ethics, and value for money. This includes focusing on the issues that mean the most to our community: ensuring food is sourced locally, offering recyclable or compostable takeaway materials, and serving sustainable products like fair trade coffee.
Here are just some of the sustainable steps being taken:
Hiring a Sustainability Manager dedicated to ensuring goals are met
Switching to 100% reusable, recyclable or fibre-based compostable packaging by the end of this year
Charging a 20p premium for single-use cups for hot drinks to encourage people to bring reusable cups
Working with local suppliers Blakes Meats, Brighton and Newhaven Fish Sales, and Munneries for fresh produce
Ensuring more than 80% of suppliers are small- and medium-sized enterprises (SMEs), and more than 80% of the supply chain is made up of British products
Banning all air-freighted fruit and vegetables from menus, and shifting to focus on seasonal British produce
Partnering with redistribution partners including Fareshare, Olio and Too Good To Go
Following seasonal updates to the MSC Good Fish Guide
Serving Red Tractor-certified fresh milk.
The new catering contract, which starts on 15 August 2023, will also include a £25,000 Sustainability Fund to help the University reach our Net Zero goals as this article by Sustainability Manager Sam Waugh explains.
Find out about the new partnership with Chartwells and how they won the bidding process.
We would love to know what you think, and what you want to see more of in our campus eateries in the future. Get in touch with the Better Campus team at bettercampus@sussex.ac.uk and get involved in our University social network to share your views.