Ashley Barr's 'pathbreaking piece of scholarship' wins award!
Posted on behalf of: The School of Media, Arts and Humanities
Last updated: Monday, 18 September 2023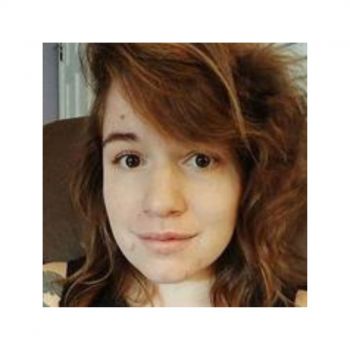 We are delighted to share the news that Dr Ashley Barr, Lecturer in English Literature and former PhD candidate in the School, has received an award for their research!
Dr Barr has just found out that they are the recipient of this year's British Association for Contemporary Literary Studies (BACLS) Postgraduate Essay Prize! The title of the winning essay is 'Re-scripting in the shower: a theory of the shower and creative practice' and it was published in Issue 14 of Oxford Research in English, and can be accessed online.
The BACLS panel reflected that Ashley's submission was 'highly innovative in both subject matter and scholarly approach. The piece was fresh, at times funny, and packed full of original research. It breathes life into the subject in a way that is creative and critical in equal measure, without loss of academic rigour. It is a shining example of the relevance of poetry, critical theory, and creative practice. This writing style and academic balance is hard to achieve, but this piece is an exceptionally good example of the benefits of getting it right. This is a pathbreaking piece of scholarship that will long be of value to scholars and creative practitioners working across contemporary literary studies.'
Ashley recently completed their PhD in Creative and Critical Writing in December 2022 and also did an MA in Sexual Dissidence here at Sussex in 2018. Their PhD thesis is titled Scripting in the shower: locating the politics of procedural and conceptual Anglo-American poetry 1990-2021, and was supervised by Arabella Stanger (Drama) and Samuel Solomon (English).
Congratulations, Ashley!