£600k boost for drug discovery team at Sussex
By: James Hakner
Last updated: Tuesday, 25 November 2014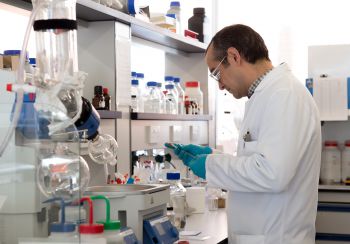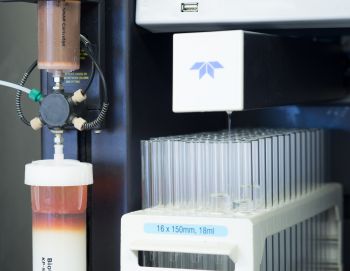 The University of Sussex has been awarded £600,000 to boost its work on discovering and developing new drugs to treat cancer and neurological diseases.
The money from the Wellcome Trust's Institutional Strategic Support Fund (ISSF) will support eight new research posts within the University's School of Life Sciences, a Public Engagement officer to inform and educate the public about the work, as well as a new pilot fund to support exploratory studies by PhD students and other early-career researchers.
These developments will provide the infrastructure to speed up the process from basic scientific discovery to the creation of new medicines that have a real impact in the treatment and diagnosis of major human diseases.
The funding marks the halfway point of a 10-year translational drug-discovery strategy in Life Sciences. Its Translational Drug Discovery Group (TDDG) works closely with pharmaceutical companies and has ongoing research projects worth more than £8 million, funded by Cancer Research UK, the European Union, the Medical Research Council (MRC) and the Wellcome Trust.
Over the next 30 months, the focus will be to identify a portfolio of drug-discovery targets by linking the TDDG with internationally recognised biomedical research in the MRC-funded Genome Damage and Stability Centre. This will be extended to emerging research in Sussex Neuroscience from 2017-18.
As part of the School's commitment to facilitating women's careers in science, half of the new research posts will be part-time, providing an effective route for women researchers to return to active research following career breaks.
The University is one of only 25 UK universities to receive new ISSF funding this year.
Professor Laurence Pearl heads the Sussex ISSF leadership team together with Professor Simon Ward and Professor Anthony Carr. Professor Pearl said: "This award illustrates the strong position that Sussex occupies in this field and places us firmly among the leading institutions in life sciences."
Dr Jeremy Farrar, Director of the Wellcome Trust, said: "Having spent the last year listening to universities across the UK I know that the Institutional Strategic Support Fund is one of our most valued schemes. The scheme is distinctive because it allows universities themselves to identify where money can be most usefully spent in pursuit of their and our strategic objectives, ranging from supporting the early careers of researchers to focusing on resources needed to develop really excellent public engagement or investment in cutting-edge research."
Before giving yesterday's (Monday 24 November) Marie Jahoda lecture on campus – on 'Why global health matters for the UK' - Dr Farrar held a session with Sussex researchers to talk about the work of the Trust and its new funding schemes.