Sussex staff to earn new Real Living Wage rate from October
Posted on behalf of: Tim Westlake, Chief Operating Officer
Last updated: Thursday, 22 September 2022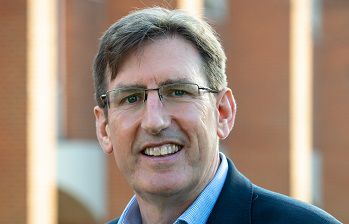 Today, 22 September 2022, Chief Operating Officer Tim Westlake emailed all staff. You can read the message below:

Dear colleague,
Earlier this week I announced that Sussex has been accredited as a Living Wage employer. Today, the Living Wage Foundation has announced a 10.1% increase in the Real Living Wage to £10.90 per hour. The announcement of this year's Living Wage rate has been brought forward by two months in recognition of the sharp increase in living costs over the past year. Under our accreditation, the University has six months to implement the new rise, but I am delighted to announce that the uplift will start to be paid from 1 October 2022.
The Real Living Wage is the UK wage rate paid voluntarily by nearly 10,000 UK businesses across the country. As an accredited Living Wage Employer, we are already paying our staff the Real Living Wage and wanted to ensure our lowest paid staff benefited from the new rate at the earliest possible opportunity. Due to the speed of implementation, it is possible that not all colleagues will receive the uplift in their October pay packets, but if that is the case the uplift will be paid in November and backdated.
In addition to directly-employed staff, colleagues working on campus for Sussex Estates and Facilities (SEF) will also receive the new Real Living Wage rate from 1 October 2022. Chartwells, who already pay the Real Living Wage, are also bringing forward their planned annual uplift for staff on campus to 1 October, supported by the University.
I am also delighted to announce that the University is working with the USSU to implement the Real Living Wage and the University has offered to pick up the additional costs for the Students' Union. Finally, the Institute for Development Studies and Sussex Innovation, both partner organisations located on our campus, and also accredited as Living Wage Employers, will also be paying the uplifted rate from 1 October 2022.
Best wishes,
Tim
Tim Westlake
Chief Operating Officer