School of Psychology: Neurodiversity Creativity and Awareness Campaign
Posted on behalf of: The Inclusivity in Psychology Connector Team
Last updated: Thursday, 25 May 2023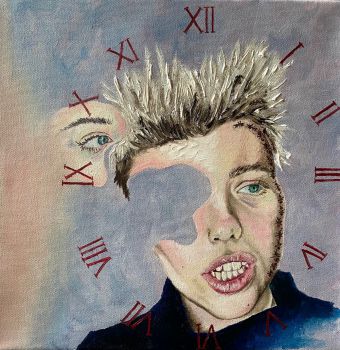 To mark Neurodiversity Celebration Week earlier this year, a Creativity and Awareness Campaign was held for neurodiverse students in the School of Psychology to share their experiences via creative means. At the same time, we hoped that through publicly displaying these creative pieces, we could celebrate, as a School, the struggles and triumphs of our neurodiverse students, which often remain invisible to outside observers.
We received many heartfelt and truly creative entries, including poems, essays, and even paintings. These entries not only described the challenges faced by our neurodiverse students, but also the gifts that they have. We encouraged all students and faculty members to use these displays as a starting point to engage in constructive dialogues about neurodiversity, and reflect on what we can do to build a School where all members of our community are able to realise our full talents and potential, and shine in our own unique ways.
All of the entries were displayed in our school during the Neurodiversity Celebrations and are now hosted permanently on Padlet.
Each submission was entered into a raffle and 4 winners received a £25 cash prize each. We wanted everyone to have an equal chance of winning as all experiences are valid, there is never an experience that is better than others and this is our way of honouring that.
One of our winners had this to say: "Being a neurodivergent psychology student is enlightening in a unique way due to the study of the brain - an organ I try so desperately to navigate in a social world I experience differently. My passion for Psychology has only grown as I come to understand myself more and more. My pieces represent who I am as an autistic student of Psychology in every way and I hope they lend diverse interpretation and comfort to other neurodiverse students."
Finally, a big thank you to the students who made submissions to this campaign!