The Meeting House featured in Historic England's Missing Pieces Project
Posted on behalf of: Internal Communications
Last updated: Thursday, 25 May 2023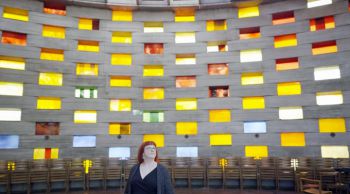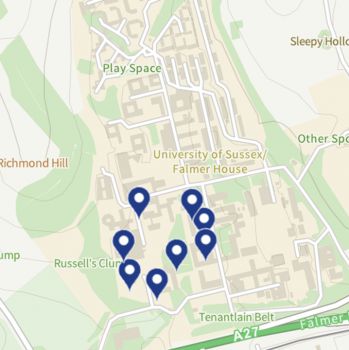 Angela Barnes, a Sussex alum and stand-up comedian, shared her reasons for choosing the Meeting House as her favourite listed building, which include casting a vote for the first time in a general election and getting married at the chapel.
The Meeting House has been a Grade II listed building since 1993 and is the home of our Chaplaincy. It was designed by architect Sir Basil Spence and it is part of a series of graded listed buildings at the University, including the Library, Falmer House, Arts A and B, the Attenborough Centre for the Creative Arts, and the Pevensey and Chichester buildings.
Watch the video of Angela's reasons for choosing the Meeting House below and don't miss the opportunity to share your favourite places as part of the project.