Creating a better campus: take our catering survey
Posted on behalf of: Internal Communications
Last updated: Thursday, 2 February 2023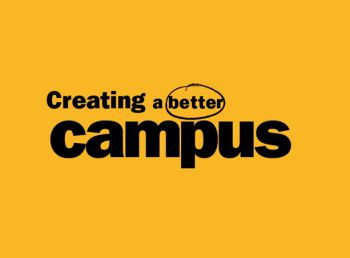 Following Vice-Chancellor Sasha Roseneil's message last week, we're launching a review of food options on campus ahead of our catering contract expiring next summer.
What do you like? What do you want to see more of?
Let us know by taking the survey, and look out for more chances to have your say in the coming weeks.
All staff who take part will be entered into a prize draw to win one of 20 x £50 Munch Money cards.
Take the survey now, it closes on Friday 9 December 2022.
Tell us more...
We're holding two focus group sessions and we would love you to join us to share your views over lunch on one of the following:
To take part, please email the team at bettercampus@sussex.ac.uk and we'll send more details on how to join us.
Save the date
We're also asking colleagues to book now to join our online open forum with Tim Westlake and David Ruebain on Thursday, 8 December, from 11.00am to 12.15pm.