Sussex BAME Staff Network - Boundary And Meander Event
Posted on behalf of: EDI Unit
Last updated: Wednesday, 28 September 2022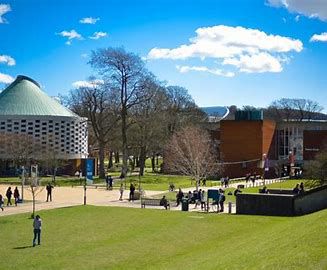 Boundary And Meander Event
The event will kick off our relaunched BAME staff network, which provides support to staff who define themselves as belonging to a minority ethnic group, providing an opportunity for colleagues to reconnect with each other and discuss ways we can make the best of the network and the opportunities it provides.
Date: Tuesday 18 October
Location: Meeting House
Time: 12.00PM – 14.00PM
The event will start outside the Meeting House at 12 noon from where (weather permitting) we will enjoy a meander around a shortened boundary walk together, culminating back at the Meeting House at 1pm for a buffet lunch. Please note, in the case of bad weather, we will hold the full event in the Meeting House.
This event will be the first of many activities which the network plans to deliver over the coming year. Please do join us for a fun afternoon and to share your thoughts on what a successful network may look like and what activities you would like to engage in at future network events.
To register for the event please visit: https://www.eventbrite.co.uk/e/boundary-and-meander-event-tickets-425657792917
*Please indicate any dietary or accessibility requirements when you sign up. If you are unable to participate in the walk please do still join us for the buffet lunch at 1pm.
If you have any questions about the event or require any further information, please contact Mark Chee, the Network Chair, at BAME-Staff@sussex.ac.uk.